Innovating Beyond Boundaries at Lenovo: Agile Working
Cain Chen
In light of Lenovo's journey, the company was interested to see how other businesses had adapted, and how attitudes to innovation are evolving across the globe. This is why they commissioned the 'Beyond Boundaries Report,' to temperature check the global state of innovation and provide businesses with the tools they need to prepare for and embrace what we see as being the next 'golden age' of innovation.
As the world reopens, and as consumer awareness of sustainability increases, businesses need to keep up the innovation momentum. The priority is to embed a culture in which senior leaders champion experimentation and encourage everyone to think beyond boundaries. With that goal in mind, Lenovo's research highlights three cultural frontiers, where businesses are making progress but need to push themselves to reach the next level of success: Diversity, team dynamics, and agile working.
Over the next months, we will cover each level of success identified.
Agile working:
Encourage flexibility, but protect against burnout
"When organizations tweak culture to drive innovation, they typically focus on the hard side and not the soft side."
Tim Heard
Manager at 11:FS
One of the silver linings of the pandemic was that it helped larger businesses become more creative, often because they were working outside the confines of an office setting. The shift to videoconferencing made collaboration with global teams as achievable as interacting with colleagues in the same building. For good reason, six in 10 credit remote working for giving their employees more room to think and come up with ideas.
"It is proven that if you take people out of their day-to-day jobs, they become more creative," says Tim Heard, Manager at 11:FS, Cofounder of Circle of Intrapreneurs, and formerly the first Head of Intrapreneurship at a major global bank. "Remote working can also exacerbate a two-tier organizational structure, where people at home are creating more things in discretionary organizational space."
But he also notes that businesses have yet to deal with the reality of managing employees as they transition back and forth between a home and an office environment, and the impact that this will have on culture. "Until businesses can work out how to create an interface between the two tiers, it's just going to lead to more cultural issues," he warns.
Our survey also finds that remote working can take its toll on people's creative zeal. More than half (55%) of respondents say that their employees lost the drive to innovate at some point during the crisis, due to personal pressures. "The negative is that there are fewer opportunities for random connections to trigger the most powerful recombinant innovations being created, which is the main power of cities and big offices," explains Ian Small, Innovation Champion, Civil Infrastructure at AECOM, the global engineering firm. "The positive is the lack of commuting, and less oversight allows people more time to work on side projects once they have an idea. The virtual meeting culture means that there is potential for wider networks as the geographic constraint is removed, but it is harder to create the connections in the first place."
As vaccines are rolled out, and as businesses start to think about how they will use a mix of on-site and remote working in the future, there is a risk that their crisis-era agility will be lost
Striking the balance
Leadership teams should ask what they can do to enable the creative mindset wherever their employees are working, while preventing burnout among those that are struggling to adjust to the new set-up. Regular and transparent conversations will be more essential than ever before.
"Culture is a fluffy term, but you can break it down into hard culture – like performance frameworks – and soft culture, which is the day-to-day conversations in the organization," says Tim Heard. "When organizations tweak culture to drive innovation, they typically focus on the hard side and not the soft side."
---
Conclusion:
The speed of a new world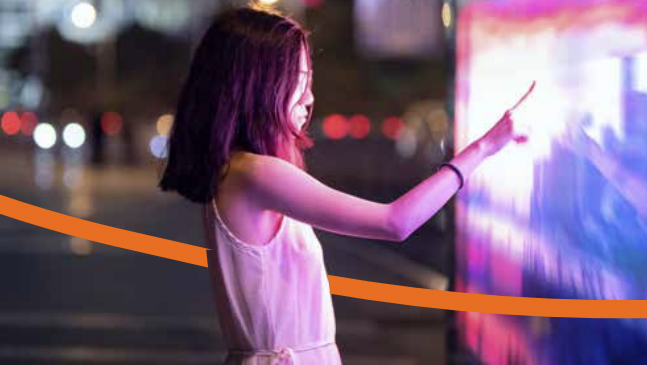 "You've got to balance innovation with the world that you live in," observes Lenovo's Gareth Davies. "If you go too fast, you're going to run into trouble."
In recent years, the dialogue around innovation has often focused on the importance of making everything faster and more immediate. While it's true that speed remains vital to business success, COVID has reminded executives of the need to build cultures that enable longterm creative thinking, sustainability, and the development of truly groundbreaking ideas. All of this takes time, patience, and managerial buy-in.
Our research highlights the importance of following through on the promises of an innovation culture: amplifying all voices, overcoming legacy behaviors, and addressing the challenges of hybrid working. There is, however, reason to be optimistic about the world that businesses can create if they unlock their creativity and help build a more sustainable future.
"You should look at every new idea as the potential start of a long relationship," says Pamela Mar. It's not about saying, "Can I make money from this idea today?" People always have other things on their minds. You need to think instead about the 12 or 18-month horizon. You want to plant a seed of innovation in people's heads."
Content created and provided by ONEAFFINITI.